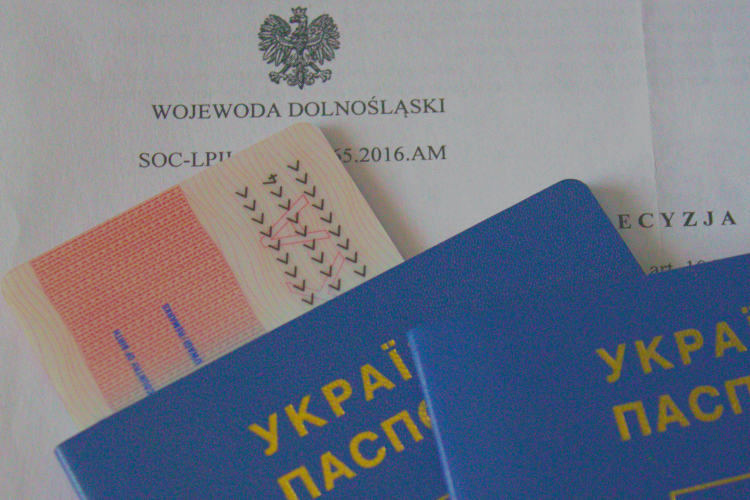 The Pobytu Card: all about the essentials
If you are interested in this article, it means you have the intention to live, study or work in Poland. But do you know how to make your stay fully legal in a short period of time? M&M Biuro is ready to help you with these questions. We provide assistance for foreigners in Poland and have a wide range of services for both individuals and businesses.
You can contact us at +48 735 460 057. In the meantime, let's talk about the Pobytu Card!
What is this card?
The residence card is a document that allows a foreigner to legally stay, work or study on the territory of Poland for a certain amount of time. In simple words, it is a residence permit or a Permit to Stay – a temporary residence permit or a Permanent Residence Permit in Poland. This card is issued by a state body – Urząd Wojewódzki do Spraw Cudzoziemców.
With this document in conjunction with a passport, a foreigner can repeatedly cross the Polish and all European borders without having to obtain a visa.
How to Get a Pobytu Card?
Ukrainians, Belarusians and citizens of other CIS countries may receive Pobytu Card, but not only. Grounds for receiving residence permit in Poland may be the following:
Work (permanent and seasonal)
Study
Business (own firm, sole proprietorship)
Family reunification (if the spouse/children/parents have a residence permit or citizenship)
Diploma of Polish higher education
Blue Card (a document issued to a foreigner working in a profession requiring high qualifications)
Other (religion, volunteering, etc.
If at least one point suits you, you can quickly and legally obtain a residence card for further stay in Poland.
What documents do I need for a visitor's card?
Application for a residence card.
Copy of passport.
Contract of lease.
Statement of funds and proof of source of funds (e.g. salary, pension, rental income, etc.).
Two color passport-size photos.
Mandatory health insurance for the period of validity of the visitor's card.
PESEL number (if available)
Stamp duty payment receipt.
For each reason you may need different documents, but you do not need to worry, because our specialists will help you with all the documents from A to Z.
Timeframes for obtaining a visitor's card
Timing of obtaining a visitor's card in Poland may vary depending on the type of application and local conditions. Usually it takes at least 45 days to process the application for a visitor's card from the time the application is submitted. However, in some cases, this period may extend up to 6 months. Therefore, it is better to plan to receive a residence card in advance and apply for it as early as possible, so as not to get into a difficult situation and remain without status in Poland.
What is the difference between a residence card and a provincial invitation?
The residence card and the provincial invitation are two different documents that are used for different purposes.
The residence card is issued to a foreigner who plans to stay in Poland for a longer period. The residence card allows its holder to officially stay in Poland for a long period of time and to have access to various services, such as work, education, medical care, etc.
The provincial invitation, on the other hand, is issued to a foreigner who plans to visit Poland for a short period for a specific purpose, such as work, tourism, business meetings, visiting relatives, etc.
Thus, we can say that the residence card and the provincial invitation are different documents, which are used for different purposes and have different requirements for obtaining them.
To get advice specific to your case just need to contact our manager on the phone number +48 735 460 057 and together we will find you the best and fastest scheme of legalization in Poland!