Registration of companies

in Poland
Open a business in 7 days!
We take care of the formalities, you take care of the business!
LLC
Limited liability company (equivalent to OOO, TOV)
Limited partnership
Type of economic activity established on the basis of a partnership
Economic activity
Sole proprietorship
Branch of a foreign company
Enterprise of a foreign company (branch of a foreign company)
Foundation
Form of ownership for non-profit organizations
Our services for

Business in Poland:
Opening a company for foreigners
Changes in the National Court Register
Liquidation of the company
Legal services for companies
Licenses
Business licenses
Drafting contracts
Changes in the National Court Register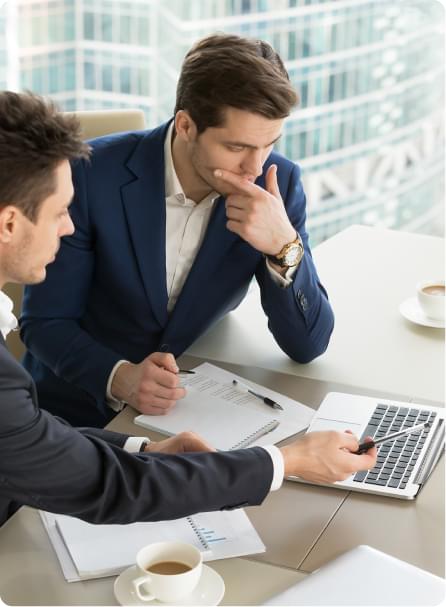 Do you want to hire a foreigner or relocate employees?
We also deal with many matters related to employees, come in and read more!
Submit your application
How to open a business
in the shortest time?
We take over your case
We will analyze your situation and propose the best solution to open a business or other problem in the shortest possible time. We will pick up your package of documents, fill in all the documents and submit them for you!
Your business is open
From now on you can run your own business. We can also recommend accountants and advise on all further matters.
FAQ
If you are a foreigner, the main condition is to have a long-term residency, permanent or temporary residence card based on marriage with a Polish citizen. If you are Ukrainian, everything is much easier. Because of the war in Ukraine, all you need is a legal stay here and, as for everyone, a PESEL number and a profil zaufany.
Analyze the niche in which you plan to operate. You should also carefully observe your competitors, their strategies and the methods they use.
We recommend you to register your business officially and work within the law. Foreigners in Poland have the opportunity to open both a PE and a spulka (our LLC). Choose the best option for you and work legally.
Minimum initial capital is 5000 PLN. Minimum share of the founder - 50 PLN, i.e. 1%. Prepare a business plan to help you calculate potential risks and give an overall picture of what your business will look like in the future.
Sp.z.o.o. - This is a limited liability company (our TOV). This is the easiest way for a foreigner to start a business in Poland. Jednoosobowa działalność gospodarcza - our FOP, this type can open Ukrainians under a simplified scheme and foreigners under certain conditions.