Services for employers

of foreigners

We guarantee that your company will be able to employ foreigners legally and enjoy all the benefits associated with working with foreigners.
Our team specializes in resolving all issues related to the employment of foreigners, arranging documentation and ensuring that your company can operate in accordance with the law and receive all the benefits associated with working with foreigners.
Remember, breaking the law is punishable by a fine of between PLN 1,000 and PLN 30,000.
It is important to comply with the law if you employ a foreigner in Poland.
We will assist you in employing foreigners and dealing with all the formalities.
Legalization of employees
Relocation of employees
Audit of the legality of employment
Training
How to change the conditions of employment of a foreigner
Checking documents before employment
Assistance in obtaining information from a starost
Statement on entrusting work to a foreigner
Our services for

Business in Poland: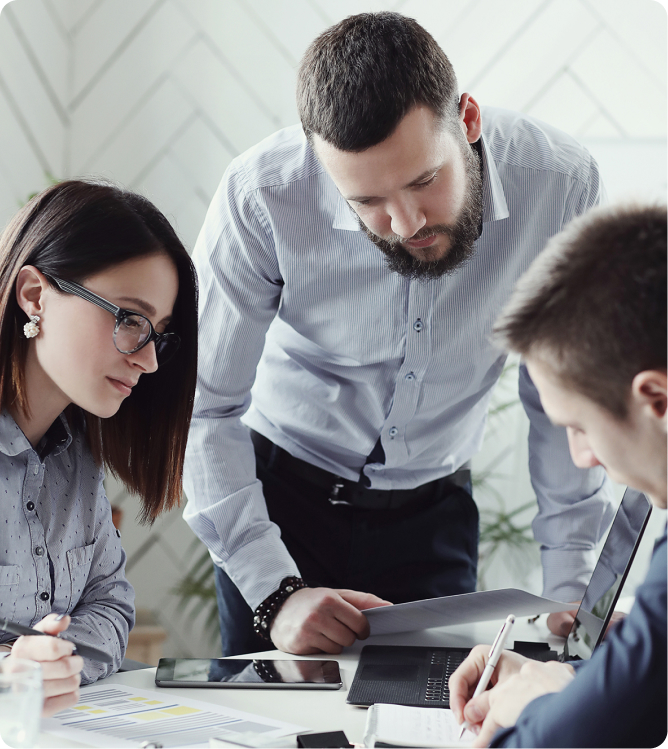 How to legalize, employ or relocate employee

in the shortest possible time?
We will take care of all the formalities
We will analyze your situation and propose the best solution to legalize the stay and work of your employee in the shortest possible time
READY! The employee is officially employed
From this moment on, the employee is officially employed and all the documents are taken care of.
Frequently asked questions
Yes! If you are the owner or a member of the board of directors of a Polish company and meet certain requirements, you have the possibility of obtaining a residence permit.
An individual entrepreneur in Poland has the right to choose the form of taxation. It is also possible to change this system once a year by choosing a different one. We invite you to a consultation, we will answer all your questions.
Types of contract in Poland - Employment contract - Contract of mandate - Contract for specific work - Contract of mandate with an economic entity (Agency contract with an economic entity) - Student and graduate traineeship contract
If you are a foreigner and are on the board of a legal entity for more than 180 days in a calendar year you need a B permit.
Another important issue is accounting. If you have decided to take care of your own bookkeeping, it is worth consulting an accountant at least once. He or she will help you understand what to look out for and how to file your returns correctly.