Services for employers

who employ foreigners

We guarantee that your company will be able to operate in accordance with the law and receive all the benefits associated with working with foreigners
Our team specializes in solving all issues related to the employment of foreigners, arranging documentation and makes sure that your company can operate in accordance with the law and receive all benefits related to working with foreigners.
Breaking the law is punishable by a fine of PLN 1,000 to PLN 30,000
It is important to comply with the law if you employ a foreigner in Poland
We will help you deal with the employment of foreign workers, provide the necessary documentation and tell you what inspections await you.
Legalization of employees
Relocation of employees
Employment legality audit
Training
How to change the conditions of employment of a foreigner
Checking documents before employment
Help in obtaining information from the starost
А1
Statement for entrusting work to a foreigner
Our services for

Business in Poland: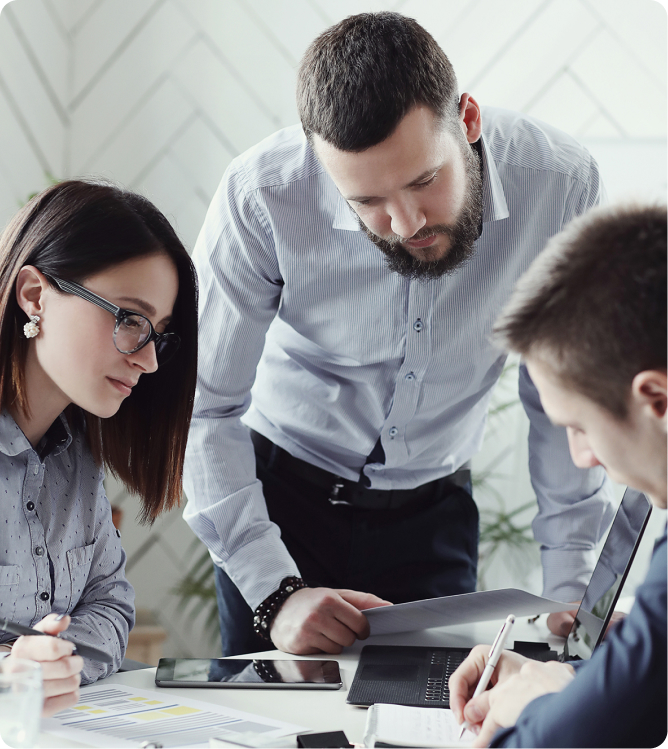 How to legalize or relocate an employee

in the shortest possible time?
We take over your case
We analyze your situation and offer you the best solution for opening a company or any other matter in the shortest possible time. We collect your package of documents, fill out all the documents and submit them for you!
Done! The employee is officially employed
From this moment, the employee is officially employed and all documents are in full order
FAQ
Yes! If you are the owner or manager of a Polish business and you meet certain requirements, you have the possibility to obtain a residence permit.
An individual entrepreneur in Poland has the right to choose a form of taxation. It means that you are free to choose which taxes you want to pay and under which system. It is also possible to change this system once a year by choosing another one. You can ask your questions at our counselling centre.
Types of employment contracts in Poland - Umowa o pracę (Employment contract) - Umowa zlecenie (Contract of mandate) - Umowa o dzieło (Work Contract) - Umowa zlecenie z podmiotem gospodarczym (Agency agreement with a business entity) - Umowa o studenckie i absolwenckie (Student and postgraduate student internship agreement)
There are three types: - Leasing - leasing - Financial credits. We can discuss in more detail which of the financial services an entrepreneur should choose from during a consultation.
Another important question is accounting. If you have decided to take care of your own bookkeeping, it is worth having at least one-time consultation with an accountant. He or she will help you to understand what you need to pay attention to and how to file your returns correctly.